History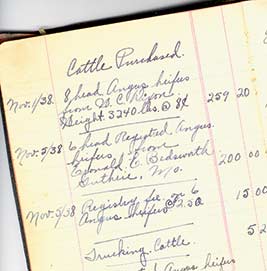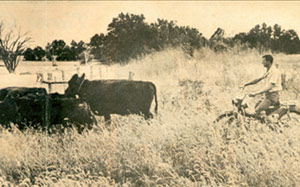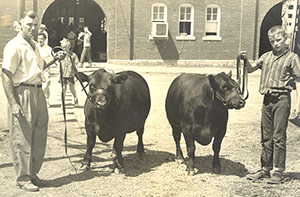 The Frank's Angus Farm herd was established in November 1938 by Ivo J. Frank on the family farm near Jefferson City, Missouri with purchases from W.C. Dixon and Ronald E. Bedsworth of Guthrie, Missouri
During the Mid-1960s John managed the nationally renowned Flying W Ranch herd near Centralia, MO. This time period not only provided John with excellent experience and contacts within the industry, but allowed for the introduction of A.I. into the Frank herd utilizing semen from Flying W Ranch bulls.
The 1980s saw the impact that focused genetic selection has on a herd, when embryo transfer was added to the breeding program. An active embryo transfer program expanded the influence of top cow families in our own herd and allowed us to serve an expanding customer base in the U.S. and an international embryo export business which has taken FHCC genetics to four continents.
The turn of the new century brought about the closing of the cowherd to enhance biosecurity, utilizing semen from proven A.I. sires for continued genetic improvement. Embryo transfer has also continued to be a key technology, allowing us to access the breed's best cow families.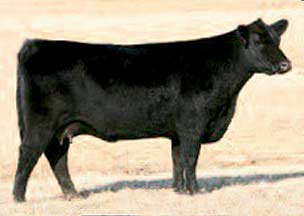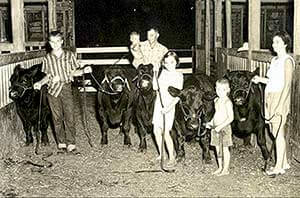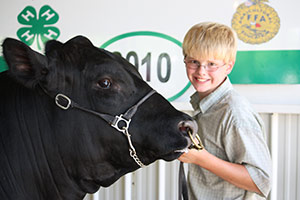 Our goal is to produce cattle that thrive and perform on Missouri fescue, with an emphasis on maternal traits. Years of focusing our breeding program on this goal, allowed us to produce the Angus breed's No. 1 $W index female in 2008. A balance of $W with $B continues to be a cornerstone of our breeding program.
Family has always been the key ingredient in the success of this farming operation. For three generations, most every family member has been involved in some aspect of the enterprise from 4-H projects to the overall farming business. The entire family enjoyed the competition but more importantly the relationships and friendships the show provided.
---
www.FHCCBEEF.com
---
Jason Parnell
Herdsman
(913) 370-0419
John Frank
Steve & Carla Underwood